About BS - GenRocket

CPA Marketing Landing Page
Meet BS - GenRocket landing page, based on our new GenRocket type of admin panel which allows you to edit all aspects of the landing page settings, directly through admin user interface without having to edit any code. Visitor-flow is based on 4 steps with smoothly animated transitions, which contain username & platform entry along with selection of 4 amount options for 2 resources. All entries are then displayed in a dynamic animation proccessing.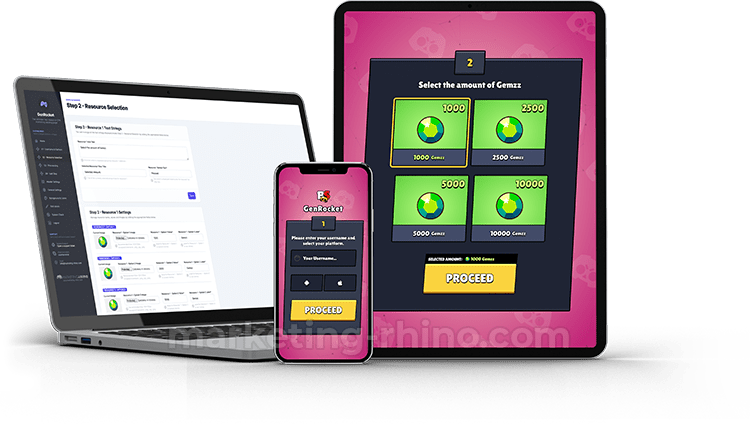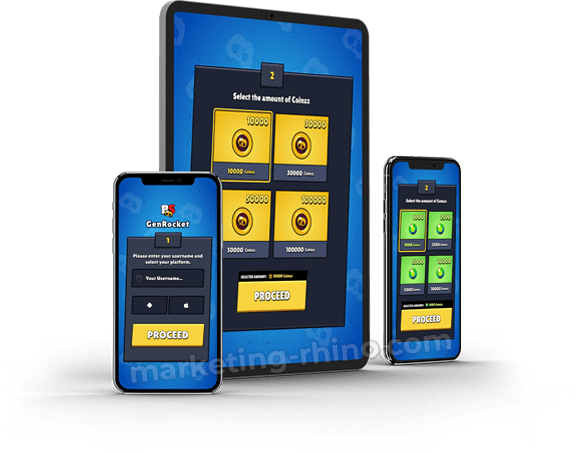 100% Responsive Design
Mobile-first design approach will make sure that your visitors will expirience no issues while visiting the website from their mobile devices, since this landing page is adapted for perfect display on both phone and tablet devices.

You can control the device accessibility through the admin panel settings and select if you wish to allow your visitors to access the website only from mobile devices or from desktop & laptop devices as well. Selecting the mobile-only access will show a special notice for desktop users instead of showing them full front-end of the website.
Admin Dashboard
All text strings displayed on the visitor-front end can be changed through the admin panel, meaning that you can easily translate the landing page to any language.

Settings for each step are controlled individually, which allows you to manage available platform selections and change images, names and values of 4 available selections for two resources.

With the use of 6 supported shortcodes you can easily insert dynamic values, selected by the visitor, inside the proccessing or last step text strings. Supported shortcodes include [username], [platform], [resource_name_1], [resource_name_2], [selected_amount_1] and [selected_amount_2].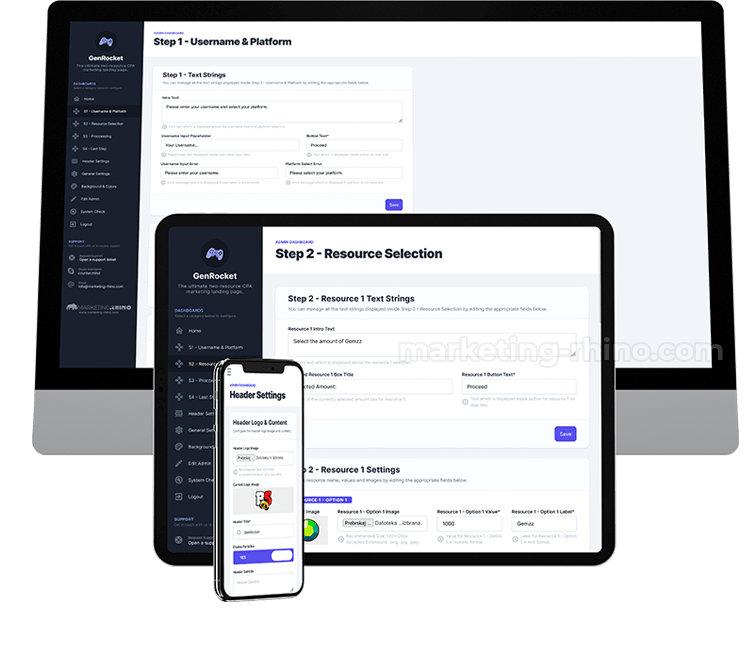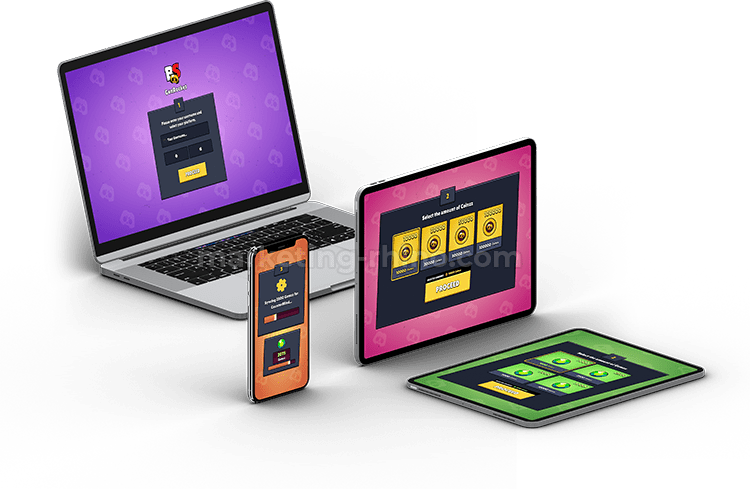 6 Different Color Schemes
Changing the overall design color appearance is an easy task as you can select between 6 pre-made color schemes.

You can select between dark-green, pink, blue, orange, green and purple color schemes which can be changed with a few clicks.

Additionaly, you can also set a custom background and logo image directly through the admin panel wihtout having to manually replace the images.
Multi-Network Support
RBX - GenRocket landing page can be set-up to work with any network, as it comes with support for two integration methods which include a direct url redirect or onClick event.

By using the Direct URL method you can set an absolute URL value to which your visitors are re-directed upon clicking the last step button.

Alternatively, you can use a onClick event method which allows you to insert your locker script code and your onClick event code which gets triggered after clicking the button.